2022 was a banner year for Respage, from industry-leading innovation and national award recognition, to the launch of our brand new website and celebrating our 20th anniversary.

As we look forward to 2023, let's take a moment to celebrate how far we've come:
Since 2002, Respage has been focused on bringing the latest technology to the multifamily industry as the first internet listing service for apartment communities in Philadelphia. Flash forward to 2022, and Respage has set itself apart as an industry innovator, helping apartment communities to…
Attract more leads through Google Business Profile automations
In March of 2022 Respage introduced automated Google Business profile posts and product listings for vacant apartment units. This streamlined the process for communities to advertise their available homes (for free) on one of the fastest-growing lead generation resources on the internet. 

With that in mind, we continued our work to enhance the Google Business Profile experience for prospects, and attract more leads into your apartment funnel. 

By November, we improved our GBP automation even more by introducing the industry's first 24/7 Google Business Profile chatbot with lead nurturing capabilities. With the chat and lead nurturing activated, prospects can ask questions, schedule tours, and request applications without ever visiting the community website. Leasing agents can rest easy knowing their leads are being captured and nurtured 24/7 with full transparency and resident journey breakdowns in the Respage dashboard.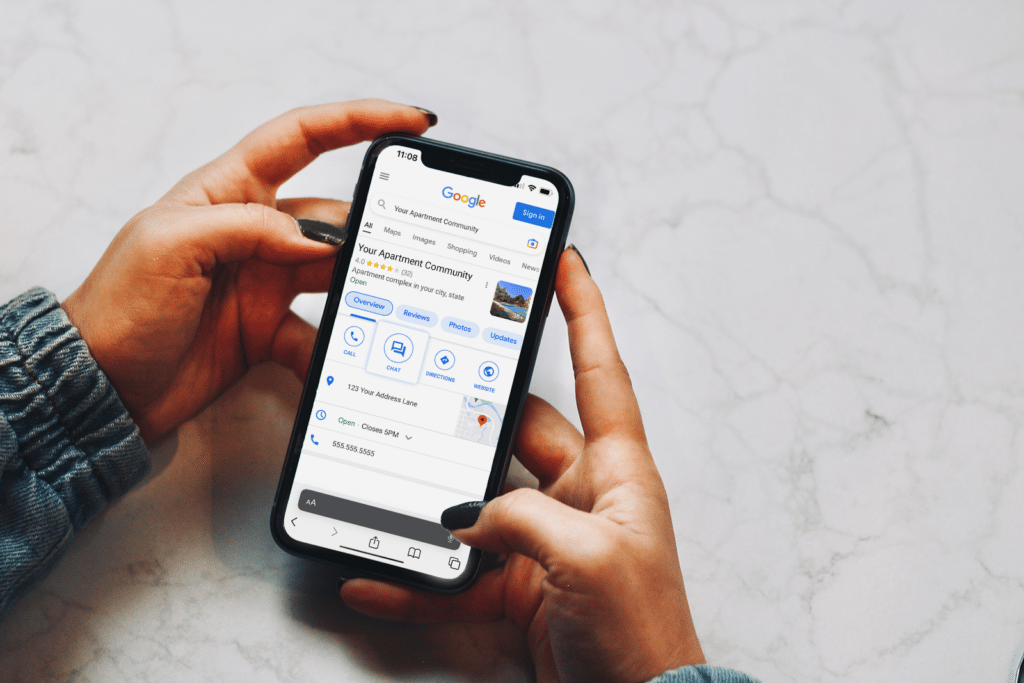 Speaking of lead nurturing, we improved that too…
Updates to the most comprehensive AI leasing assistant in the industry: ResMate
In March we found through various tests that our chatbot is the fastest in the multifamily industry, outperforming our competitors on Google Pagespeed Insights. The Respage chatbot also responded nearly two seconds faster than BetterBot, and more than six seconds faster than PerqBot. 
Then we went to work improving ResMate by adding another platform to interact with prospects with the introduction of ResMate Voice. The new technology allows ResMate to automate phone response and lead nurturing 1,800 different voice customization options to provide a truly unique experience for your prospects.

By November, ResMate became the industry's first six-point automation solution, with communication and lead nurturing available via email, voice, chat, text, ILS, and Google Business Profile. 

The most exciting improvement to ResMate, however, was not a new communication channel…
Introducing the Centralized Leasing Calendar
Last month we debuted a first-of-its-kind centralized leasing calendar powered by ResMate. 

The latest update will propel leasing teams into 2023 by providing a multi-property tour calendar for centralized and regional leasing offices. Not only does ResMate push prospects to schedule a tour, but it also gathers all necessary information from the prospect and notifies the centralized team when a new tour is added to the calendar. 

This new technology provides transparency and organization across large portfolios, making it possible for smaller teams to manage a centralized leasing office.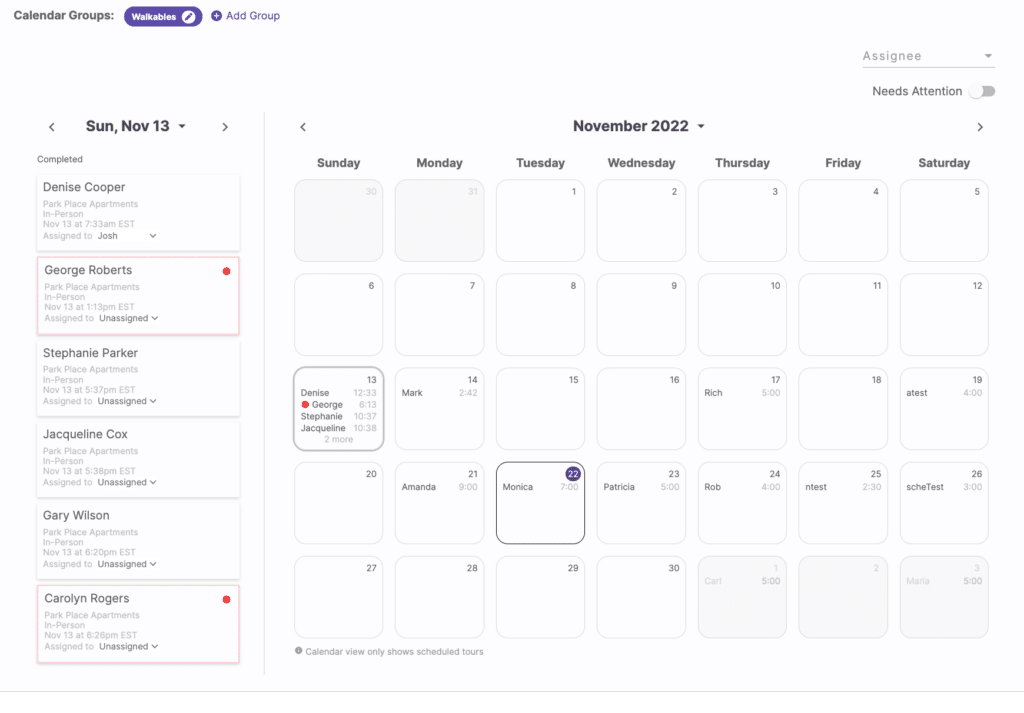 While we focus on providing solutions to leasing teams in an effort to make operations more efficient, we can't forget about the resident experience. That's why in 2022 we introduced new ways to…

Build a stronger community with events, insights, and social media
If you want to attract more renters (and retain residents longer), building a strong community is a must in 2023. That's why we improved our amenity scheduler to help announce, schedule, and manage property events to help bring people together. 

We also made it easier to gauge satisfaction within your community by introducing downloadable QR codes for resident surveys and Review Booster. By regularly surveying your tenants, you can gain better insight into the community and find out what you can do to attract life-long residents. 

We know a happy neighborhood is not limited to the confines of your apartment building, which is why we provide help and insight into managing the online community and reputation surrounding your properties. 

Managing social media is a full-time job in itself. But if you're a property manager or a regional supervisor overseeing multiple communities, social media can easily fall to the bottom of a list of ever-growing tasks. That's why Respage has made it its mission in 2022 to streamline social media management, whether you create in-house, or turn to our team of experts. 

In September we introduced a multifamily-specific social media calendar, which allows you to schedule and manage posts to Facebook, Instagram, and Twitter across your entire property portfolio. And we've kept up with social media trends, providing ways to schedule and post Instagram Reels and carousels so you can stay on top of the latest and most engaging post types on social. Additionally, we provided a simpler way to track your social media insights on a single dashboard.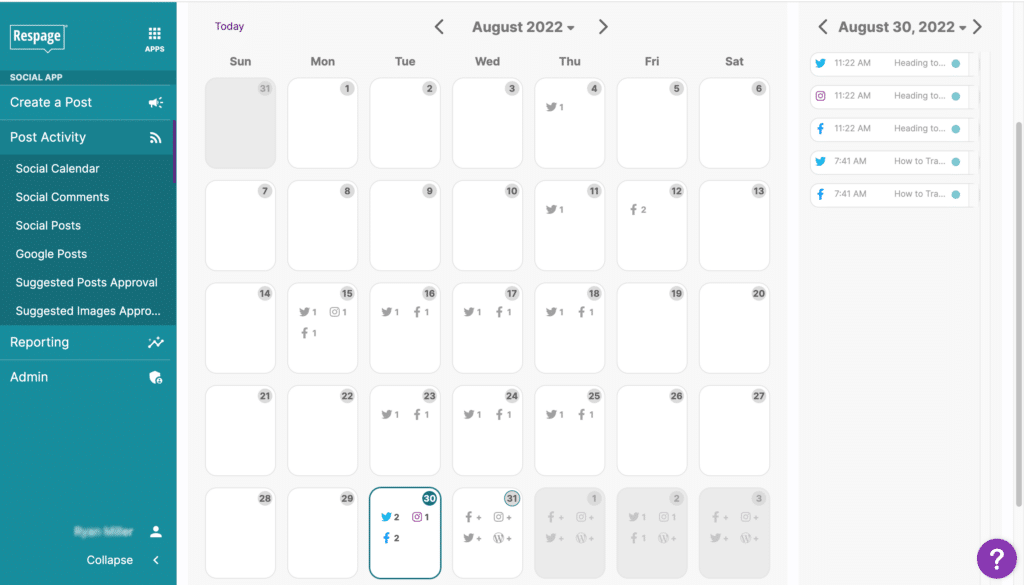 Our efforts didn't go unnoticed…
In 2022 Respage was named one of the nation's fastest-growing companies on three prestigious lists. 

First, Respage was honored for the fifth time by Inc. 5000, named one of the fastest-growing privately held companies in the nation. We were also honored by the Philadelphia Business Journal, and were ranked No. 36 on the Soaring 76 list of growing companies in the Philadelphia area. We were also named to the Philadelphia 100 for the seventh time.

Our proudest accomplishment, however, is being named one of the Best Places to Work in Multifamily for the fourth consecutive year. We were also selected as one of the Best Places to Work in Multifamily for Women for the third time. 

We pride ourselves in providing a fun and friendly work environment despite being a fully-remote company, and we would not be here celebrating 20 wonderful years without our outstanding team.
Respage turned 20 years old!

We celebrated this milestone by unveiling a brand new website and a fresh look to enter 2023. While our branding and website looks a bit different, we are steadfast and focused on providing innovation and measurable results to both marketing experts and novice teams trying to make it work in an ever-changing industry.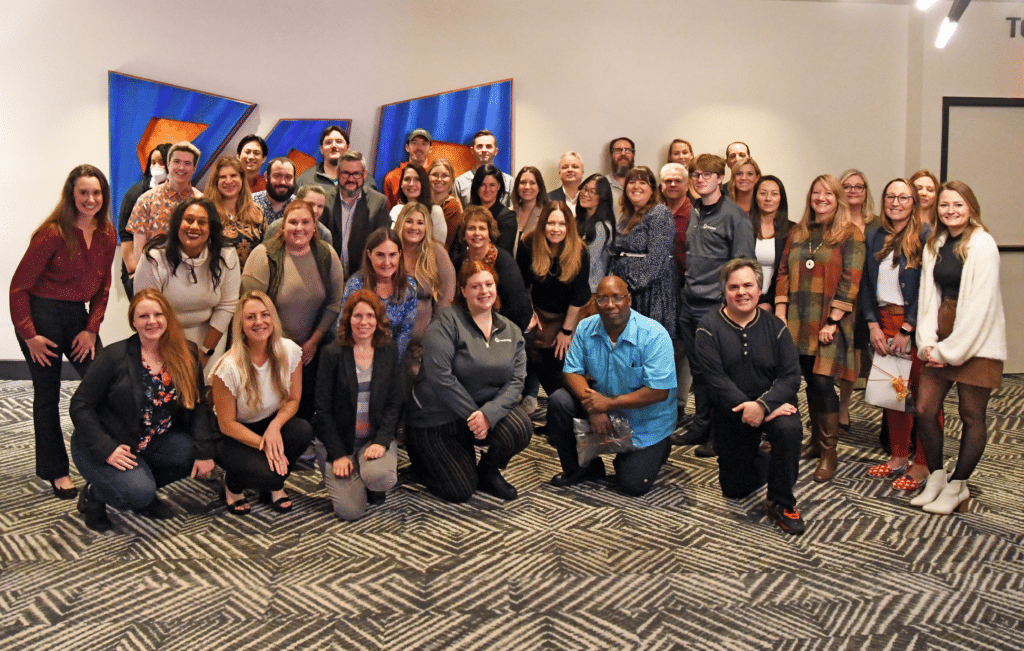 One thing you can count on in 2023 is that Respage will continue providing new technology and streamlined service to the multifamily industry. Whether it's coming up with new ways to generate leads, or an easier solution to run your community operations, Respage is here for you. 

Happy New Year from your friends at Respage