Rank higher on Google and earn more renter traffic​
Get full-service, agency quality SEO strategy and optimization for your apartment community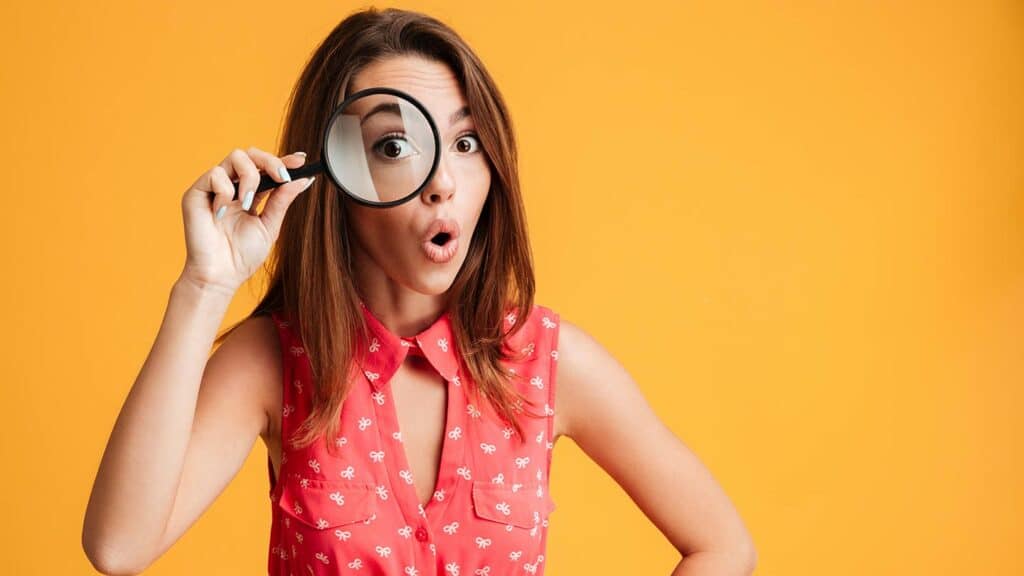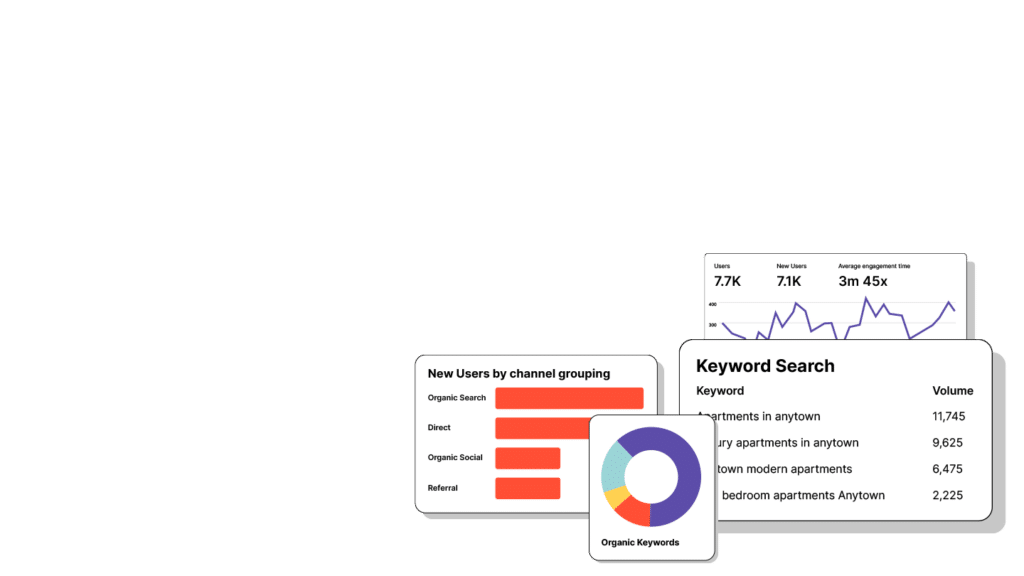 Is traffic from Google Ads or third party sites costing you a fortune?
Property managers have historically relied on online apartment guides and paid advertising on sites like Google to get traffic. Here's the problem—it's gotten comically expensive over the last few years to do that. Focusing on acquiring organic traffic through SEO can be a better bet, cost-wise. You just need the team to help you do it.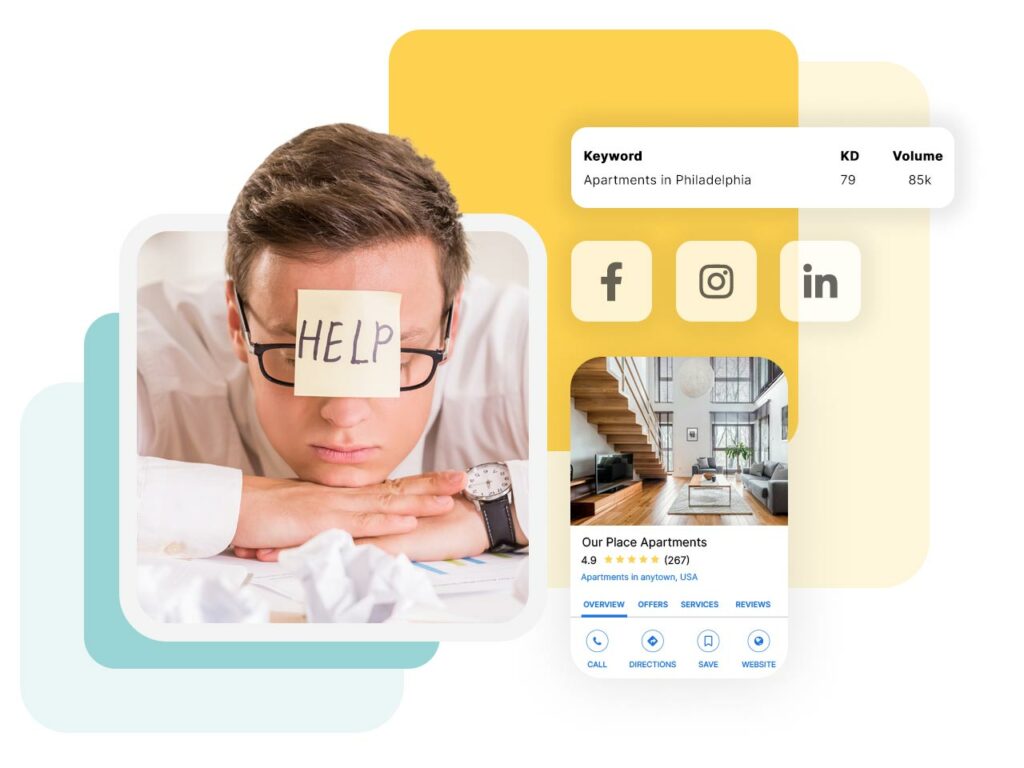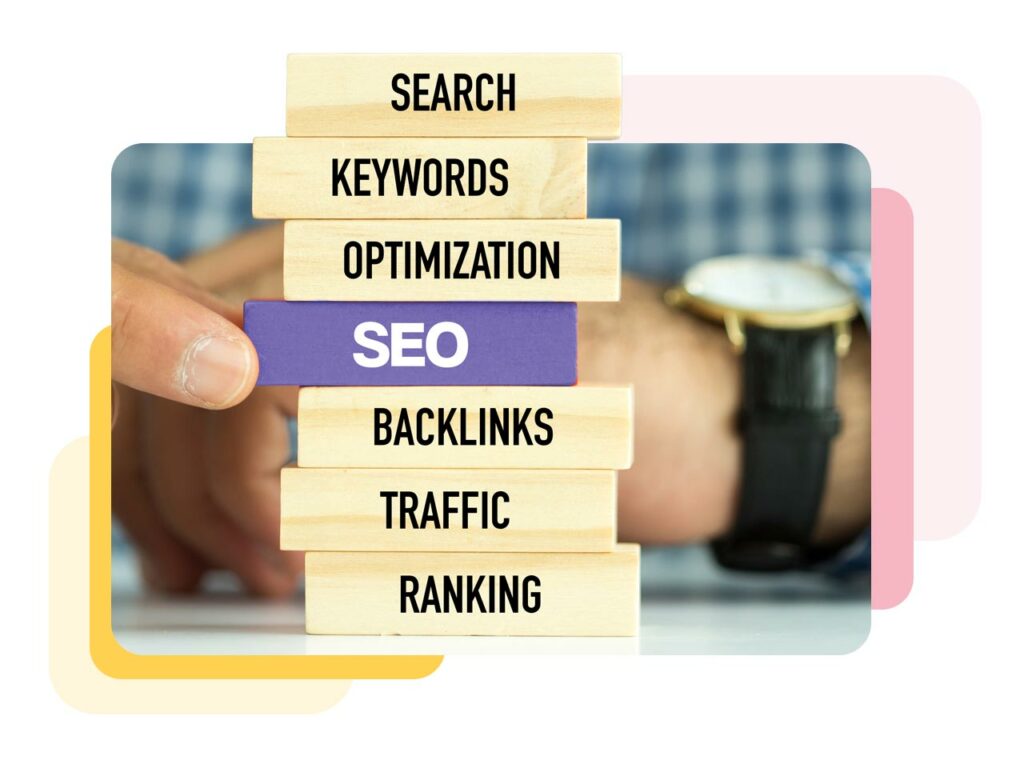 We know apartment SEO (so you don't have to)
We've successfully optimized over a thousand community websites. Our US-based specialists focus exclusively on apartment SEO and know which keywords to target for your community and which are too broad. We know how to spot and fix technical issues and enhance content. We know organic link building is part of a complete SEO strategy. For our clients, an investment in SEO results in more low cost leads, applications, and leases generated from their own website.
Organic traffic should be the pillar of your marketing program if you're serious about boosting awareness and generating more leases. Our team is simply the best in the multifamily business and you'll get to see exactly how we can help before you engage us.
Average yearly organic traffic increase
Year-over-year goal conversion increase
Property sites managed and optimized
Trust us with your SEO and...
You'll get a dedicated US-based account manager who works with you to define and execute your custom SEO strategy. All of our account managers have substantial apartment SEO experience. Further, we'll update our SEO plan of action on a monthly basis based on changing conditions and your specific needs.
Yes, as your Google Business Profile is one of the most important ranking factors for Local search, we'll make sure that it's fully and properly optimized.
We'll send you a report that tracks your incoming traffic and the leads you get. We can also track website sessions by channel, organic conversions by source, traffic by device, search terms, and much more. Ask about customization options—we can change our reports to meet your exact needs!
All the benefits of amazing apartment SEO, none of the work
Every apartment marketer needs an optimized digital presence. There's simply no substitute (cost per lead-wise), for an optimized program that brings in organic leads month after month. The best time to get it done? When you first launched your site. The next best time? Today. Contact us and let us take care of the heavy lifting of optimizing your websites.