Boost Local search rankings with Google Business Profile (GBP) posting
Put your posting on autopilot and improve your chances of being at the top of local Google Map results with our platform or full-service team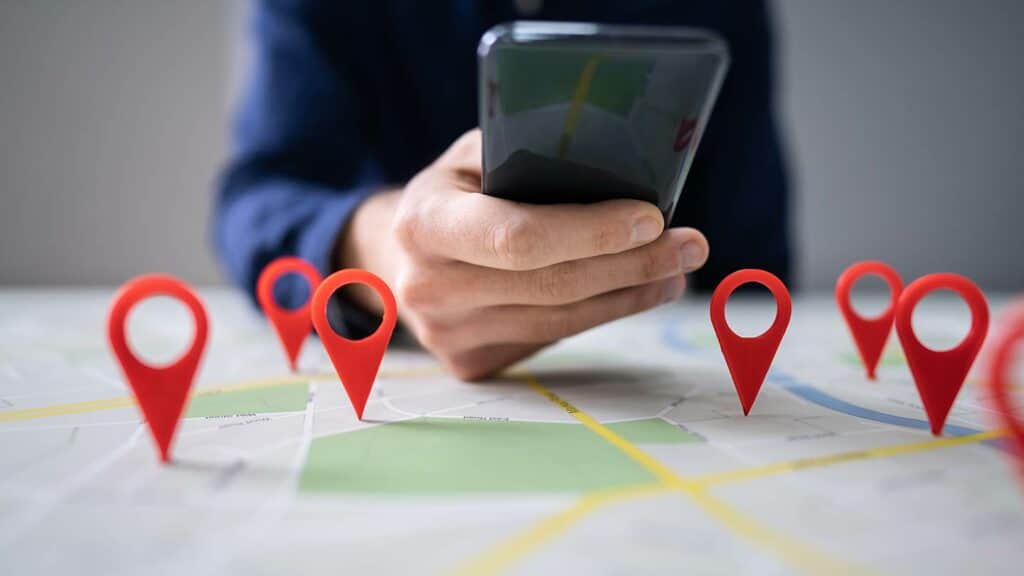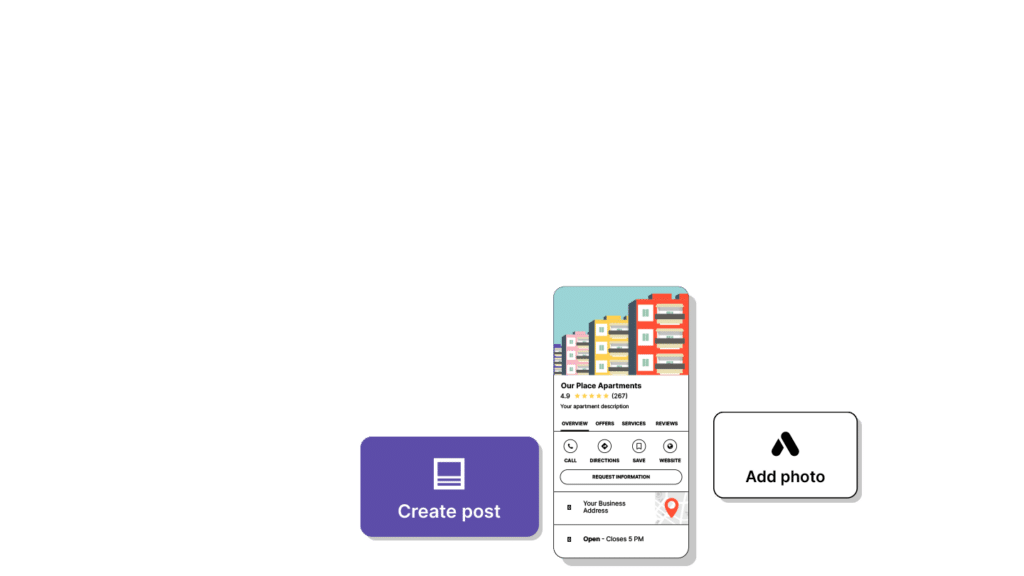 Every apartment community is in a battle royale for organic search clicks
What does someone see when they search for apartments for rent in your area? If you've done the basics, they'll find your community in the Google Maps results… along with most of your competition.
Truthfully, you're always going to show up next to some of your competition on Google. However, there are plenty of things you can do to show up higher, more prominently, and capture more of those visitors.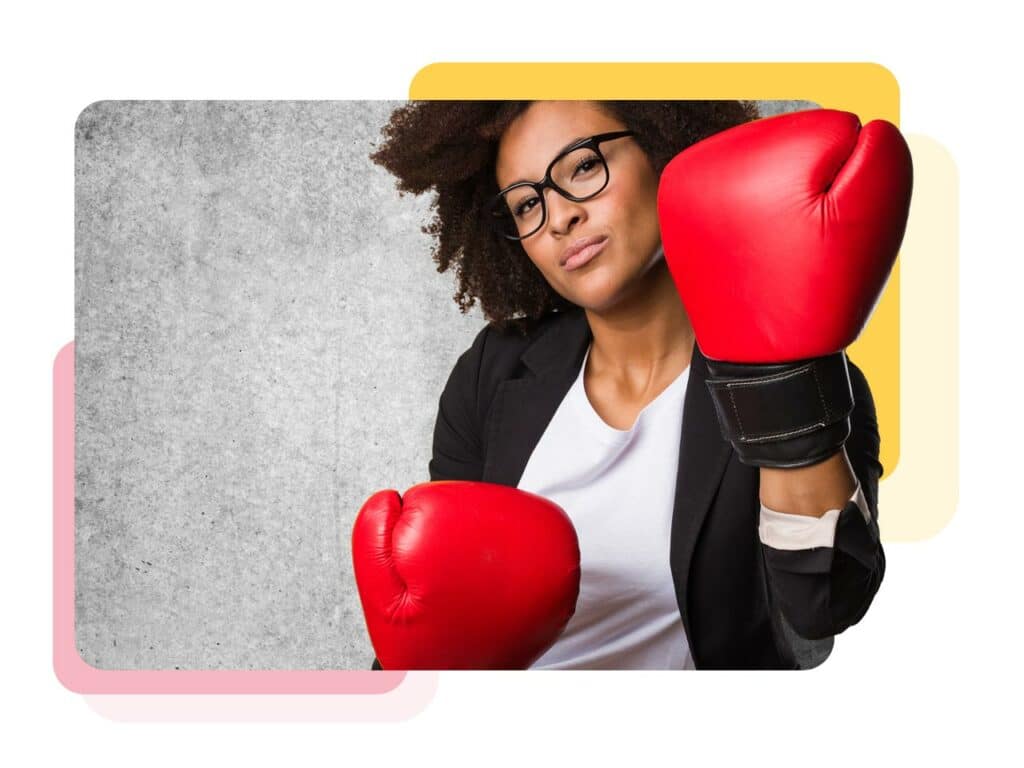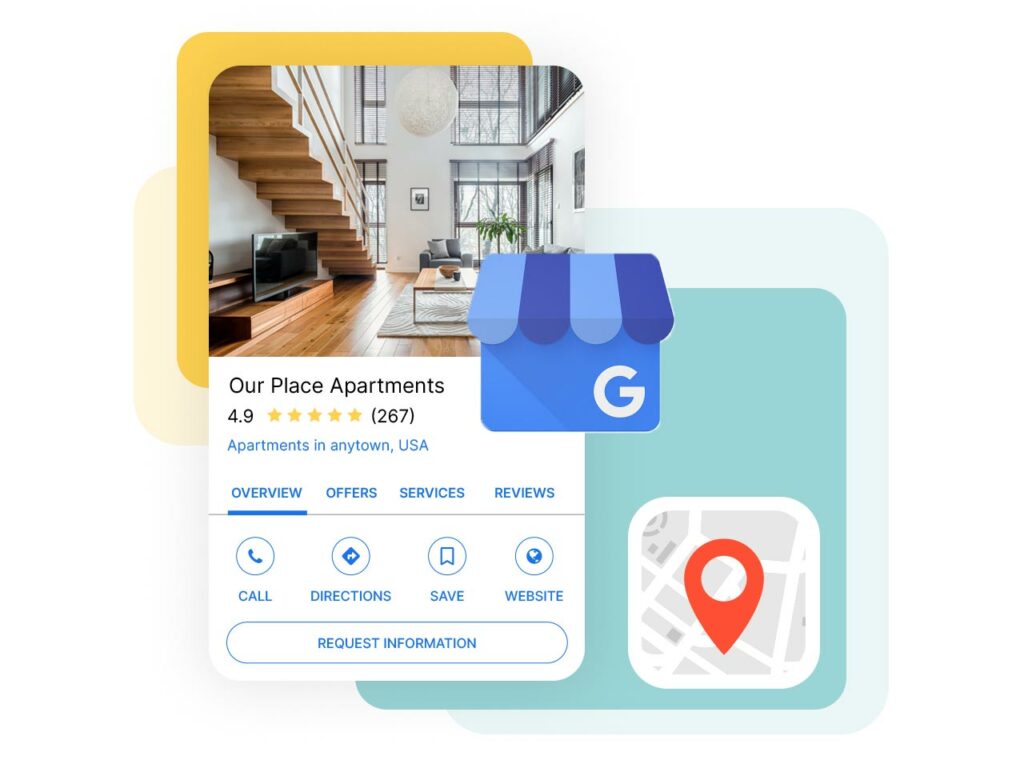 SEO experts agree: GBP is the #1 ranking factor for Local search
Regularly updating your Google Business Profile helps keep your Local search ranking high and generate more clicks to your website. But it's not just about showing up—your profile is often the first thing a prospect sees about your community. If you're going to post, why not make sure the posts themselves get you more leads and showcase your brand personality? Our platform automates posting your available apartment listings to your GBP, and our content team writes amazing custom posts about your community to create a fantastic first impression.
Experts who say GBP most important factor
Prospects who read every review
Use Google to search for apartment reviews
A few reasons to go with Respage for GBP help...
Our system automatically posts twice a week to your GBP. We also have packages that include custom posts written by our content experts, ranging from three to five times a week. Talk to us and we'll figure out the best package for your needs and budget.
We have a few upgrades in the works that will skyrocket the conversion rate of prospects visiting your Google profile—stay tuned!
Engage more leads (and get more views than the competition)
Keeping your Google profile up-to-date and regularly posting on it is a must because it's a valuable, high impact resource for your prospects who are looking for driving directions, leasing hours, and general information about you. It is a crucial factor for local SEO, and it might surprise you how much your organic traffic improves when you focus on it. But it's also an excellent way to promote available units and key amenities. Reach out to see how we can help!