In this series, Respage CEO Ellen Thompson discusses the latest trends in the multifamily industry and how apartment communities can generate greater results.
The pandemic accelerated the adoption of new technology and a tremendous increase in capital to support companies to develop and improve these solutions quickly followed. As a result, the Apartmentalize 2023 expo featured 645 suppliers. I heard from some of my industry friends that they were fire hosed with 100+ emails a day prior to arriving in Atlanta. 
So brace yourselves because a new wave of software companies powered by ChatGPT is about to flood the market and your inboxes—and unfortunately, the problem is going to get worse before it gets better. 
While the advent of these ChatGPT-powered solutions is inevitable, their effectiveness is not. Here are some things to keep in mind as you evaluate new solutions, some of which will sound too good to be true. 
The foundation of the multifamily tech boom
Before we look towards the future, let's quickly review how we got here. The multifamily industry has benefited from adopting technology to improve many aspects of property management, from prospect communication to operational control and efficiency. In addition to the large property management software companies, other providers have emerged as key players, offering comprehensive platforms or AI leasing and marketing point solutions that integrate with existing property management systems. These established providers have invested significant resources in research, development, integration, account management, and customer success teams to deliver the high-quality experience the industry expects.
The rise of ChatGPT-powered companies
Enter ChatGPT, a powerful language model developed by OpenAI. This groundbreaking technology has opened up new possibilities that enable developers to easily create chatbots that simulate human-like interactions. With the widespread availability of ChatGPT, it was only a matter of time before companies sought to harness its potential in the multifamily industry.
The promise and pitfalls of ChatGPT-powered chatbots
One solution that is very quick and easy to build with ChatGPT is a basic website chatbot that can  engage with your website visitors and answer their questions 24/7/365. I predict at least 10 new offerings, built by teams of young people inspired by their frustrations with their apartment search experience, will enter the market over the next year. However, while more suppliers might seem like a good idea because competition can help bring software costs down, there are several points that should be considered when evaluating new solutions.
Integrations:

New players, especially those from outside of the industry, will not have bots that integrate with your systems. Established software providers have invested considerable effort and in most cases paid significant fees to develop seamless integrations to guest cards and tour scheduling calendars. Newcomers to the scene will struggle to match this level of integration.

 

Speed and Responsiveness:

Another potential issue with ChatGPT-powered chatbots is their speed and responsiveness. While they can generate impressive human-like responses, the underlying process of language generation is time consuming. This could result in slower response times, frustrating users accustomed to quick and efficient interactions from current solutions that have been optimized for speed.

Today, 40% of consumers are

likely to abandon your site

if it doesn't load in 3 seconds

. If they can't tolerate a slow loading website, a chatbot that doesn't reply in real time will likely have a negative impact on customer experience and conversion rates.

 

Limited Functionality:

Established software providers in the multifamily industry have spent years refining their offerings to address specific customer requests, such as allowing you to customize responses, change the appearance or personality of the chatbot,

cross-sell

other communities, and view dashboards that let you access robust reporting. New chatbots powered by ChatGPT will lack the sophistication and specialized functionalities that these existing providers offer. 

As the multifamily industry continues to embrace technological advancements, the impending influx of ChatGPT-powered software providers is both exciting and concerning. While there will most certainly be game changing offerings, we now live in a world where you can build a basic product (as well as an email marketing list using scrape contact information from LinkedIn) in a weekend. This will mean more emails for you to sort through and will make it even more important for you to know how to ask the right questions to separate the wheat from the chaff and make the best decision for your company.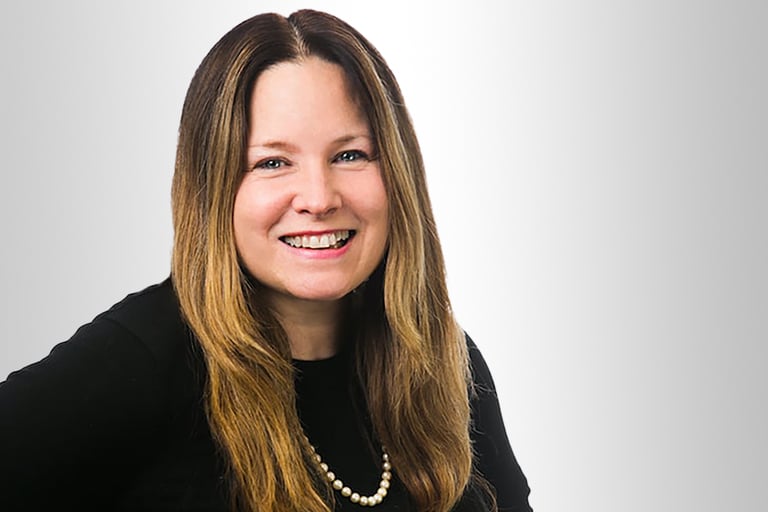 From the desk of Ellen Thompson, Co-founder and CEO of Respage >> Since its founding, Respage has helped over 10,000 communities attract, engage, and retain residents. Its platform assists properties in generating leads, automating leasing, and managing reputation and social media. Thompson is also the Founder of Results Repeat, a digital marketing agency that has helped hundreds of companies create a digital presence and use SEO and paid marketing to generate more business online.