Monitor and manage your apartment community's reputation directly from your Respage dashboard with custom widgets. Here's a quick overview of the most-used Respage reputation management widgets that will give you an at-a-glance view of the reputation KPIs that matter most to you.
Before diving in, let's talk about how our custom widgets work.
How to add widgets to your dashboard
Log in to your Respage account and click the "Add Widget" button. You'll see a list of available widgets you can add to your dashboard. You can choose from various options, including widgets that display your social media activity or recent property reviews. Additionally, some widgets can display regional data (vs. single property data) for a big-picture view.
Once you've selected a widget, you can customize it to display your desired information. For example, if you select the 'Recent Social Comments' widget, you can filter by a specific social media network.
You can keep your Respage dashboard organized by creating groups too. A group can be for individual communities, regions, job types, etc.
The most popular Respage reputation management widgets
Reputation overview
The 'Reputation Overview' widget provides a summary of reviews and ratings across various multifamily review sites for a single community or multiple properties. 
Reviews with no responses
The 'Reviews With No Response' widget displays all your unanswered reviews so you can quickly respond to them directly from your dashboard. Responding to every review shows renters that you pay attention to your community and are willing to address problems as they arise. 
Recent reviews 
Speaking of monitoring reviews, you can add 'Recent Reviews' widgets that display positive, negative, or neutral reviews for preferred networks. If you're looking for ways to get more reviews, you can automate review solicitation by enabling Review Booster. Simply asking your residents to leave a review can make a huge difference, but 71% say they've never been asked to review their community! 212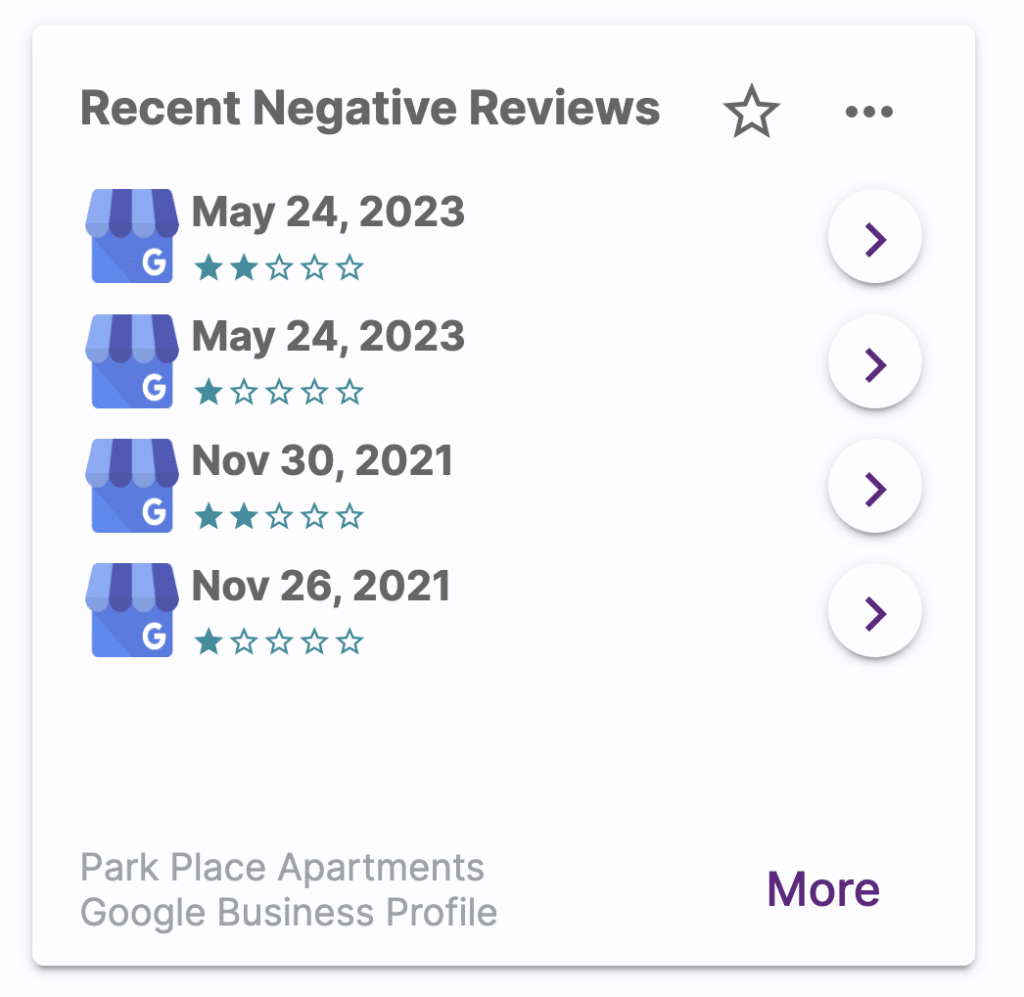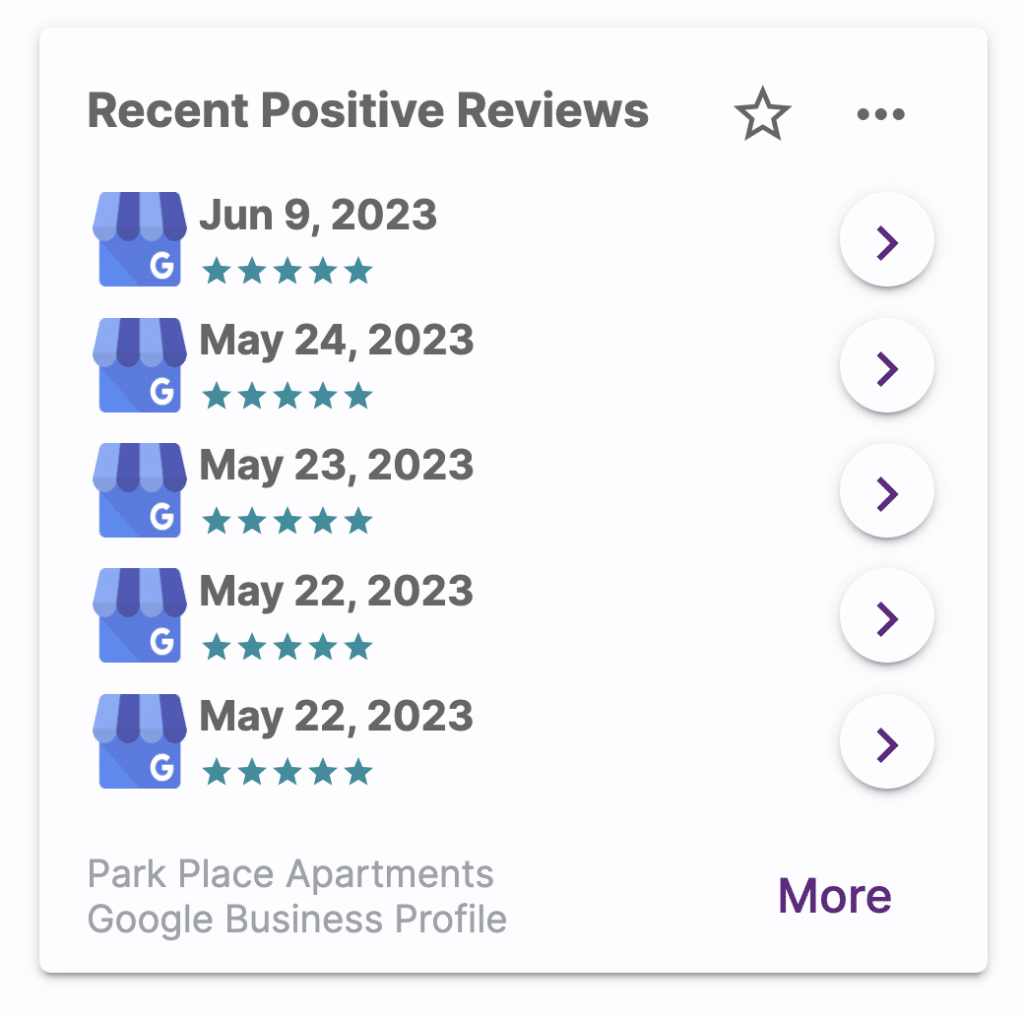 Review keywords 
The 'Review Keywords' widget displays the top keywords that are frequently mentioned in reviews for a single property. We love seeing words like "friendly" and "clean" in these review word clouds!
Not only does this provide a visual overview of how renters perceive your property, but it also highlights what matters most to them. One way you can capitalize on recurring themes is to build marketing campaigns or messaging around them. For example, you can use the Review Share tool to share a review that mentions how friendly your onsite team is, or create a new Google Business Profile post that features your frequently mentioned swimming pool.
Stay on top of your apartment community's reputation
After you update your Respage dashboard, check out these key reputation management do's and don'ts that will help you attract more renters, improve resident relationships, and sign more leases.