Do you want to avoid sifting through pages, menus, and notifications just to find the information you need on your Respage dashboard? Custom widgets are here to save the day!

A widget is a small, customizable element that can be added to your dashboard to display the information that's most important to you. That means that every time you log in, you have an at-a-glance view of the most critical metrics.
How to add custom widgets to your Respage dashboard
Log in to your Respage account and click the "Add Widget" button. You'll see a list of available widgets you can add to your dashboard. You can choose from various options, including widgets that display your upcoming reservations, revenue totals, social media activity, and more. Additionally, some widgets can display regional data (vs. single property data) for a big-picture view.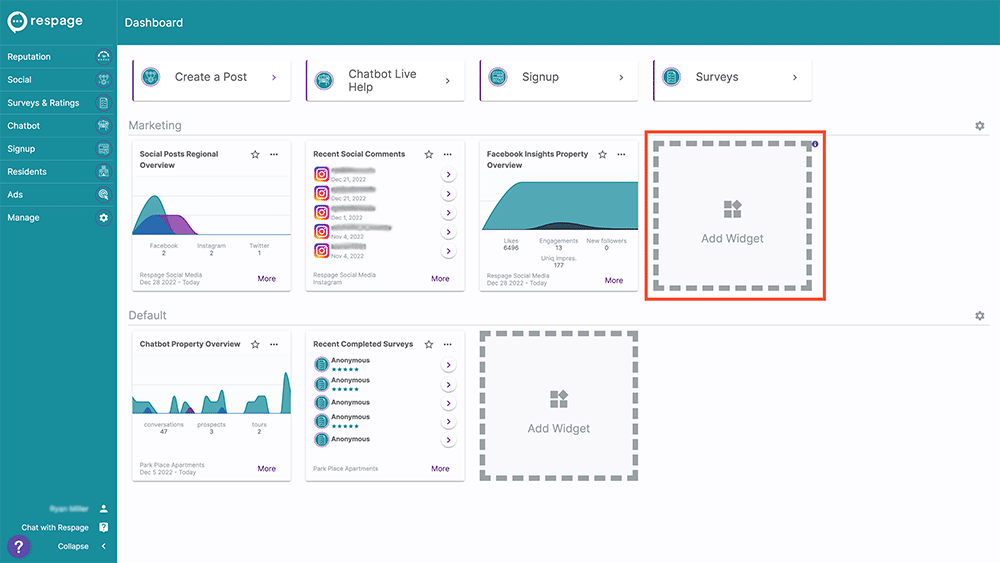 Once you've selected a widget, you can customize it to display the information you want. For example, if you select the 'Chatbot Property Overview' widget, you can select whether you'd like to see conversations, prospects, tours, leases, or any combination of those options.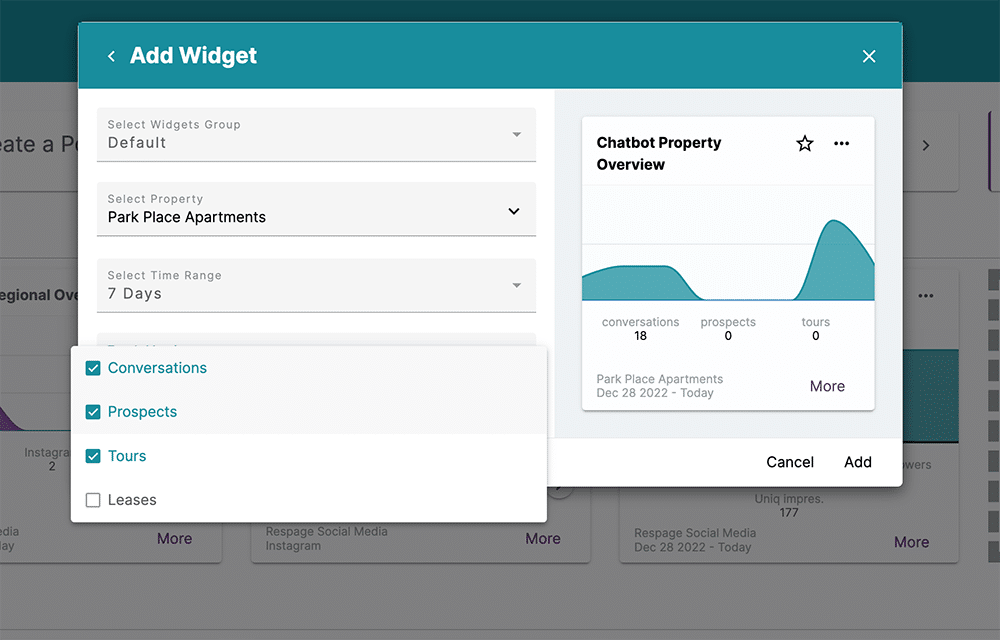 You can create groups to keep your dashboard organized. A group can be for a specific property, region, job type, etc. If you have multiple properties on Respage, you might want to group them. Or, if you manage many properties, you can create regional groups. You can add, move, hide, or delete groups at any time, too!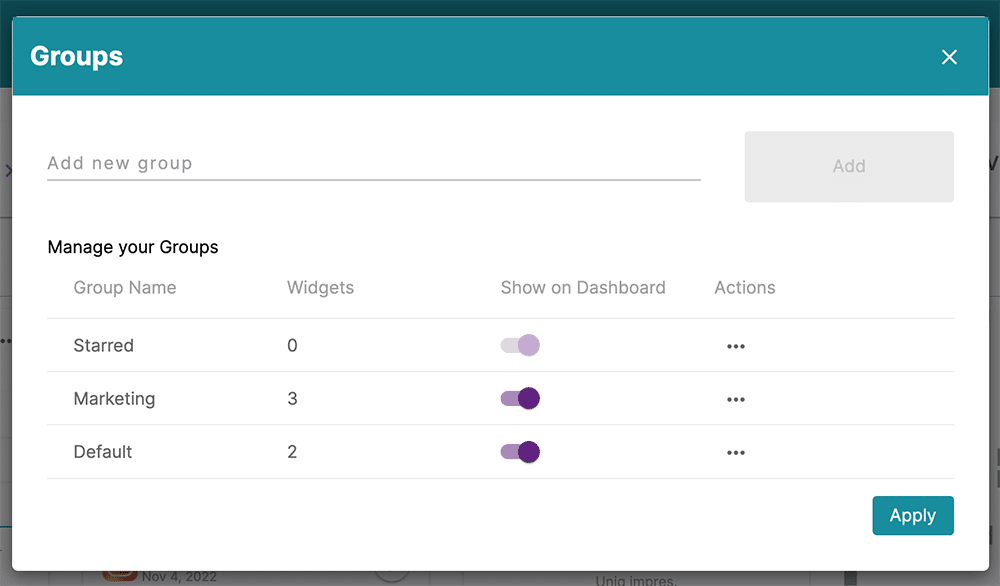 So why bother with custom widgets?
For one, they save you time. Instead of hunting through menus and pages to find the information you need, it's all right there on your dashboard, just a glance away. Custom widgets also allow you to customize your dashboard to fit your specific needs and preferences.

In short, custom widgets are a powerful tool that can help you get the most out of your Respage dashboard. So don't be afraid to play around with them and see what works best for you! And as always, if you have questions, feel free to scan through our Resource Center by clicking the "?" icon in the bottom left corner of your dashboard.