If you've visited our site lately, you will have seen how different it looks.
Whether it's our branding, our products, or even our name, we have, for the last two decades, constantly improved our offerings to make life easier and better for owners, property managers, and renters. Today, we are on the verge of a tectonic shift as AI and automation are about to permanently change renters' leasing experience and how leasing teams operate.
But we are a long way from our humble beginnings…
20 years ago, our friend David Hurlock owned a few vacation rentals in Wildwood, NJ...
I built and optimized a website and supported it with paid advertising. Soon, he was flooded with leads.  

David started adding his friends' units too. This was back in the day when it was just $.05 a click to advertise on Google.

At the end of the summer, we parted ways. He maintained his website, and my friend Mary Houser introduced me to the multifamily industry and I started to think about how we could use this strategy to rent apartments in Philadelphia. My partner Larry Portnoff and I started to build rentalsinphiladelphia.com.
How many other communities needed help joining the digital age? Nearly everyone.
I began calling communities listed in Apartment Guide (which at that time was still a physical print book) to offer our service for a mere $99 for six months. Seriously. We secured four listings in the first month. Then we met Donna Colbert (still a client and friend today, Hi Donna 👋), and she signed up eight of her properties right after talking with me.
That's how Respage (then called Rentals in Philadelphia and just a few months later renamed 4 Walls) started. As the market evolved, so did our offerings. They had to, because the multifamily landscape is always changing.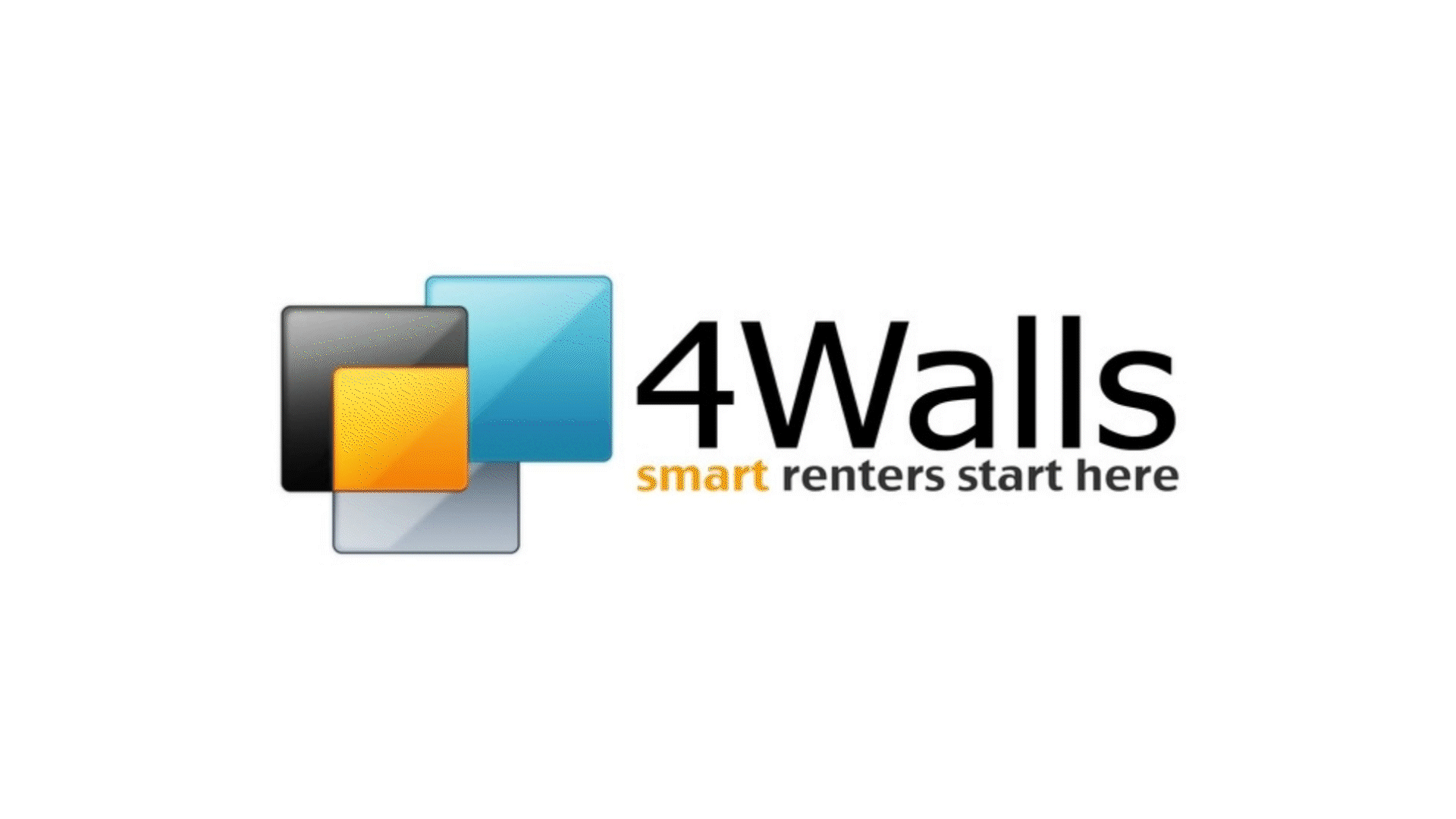 Here's the latest…
Technology is finally multifamily's friend: better systems are beginning to produce drastic improvements in cost savings, renter experience, and results
Twenty years ago, not everyone had a website or few had CRMs.
Today, the latest multifamily marketing and leasing technology can streamline and accelerate the leasing process. For example, communities can leverage the power of AI to automate all of their lead response and follow-up, allowing onsite teams to focus on what they do best: building relationships with prospects and residents. That's just one example. Management companies that utilize this type of technology (typically larger ones that have invested in team members who focus on evaluating and piloting innovative products), have a massive advantage against competitors who don't, and that gap will only grow with time. 
For companies without someone thinking upstream, it's easy to fall behind, and that's bad news. It's also understandable, because it's exhausting to evaluate new products in-between putting out figurative (and sometimes literal) fires day in and day out. But we are here to help. That's why with the next stage of our platform…
Respage can be multifamily's one "smart" solution to cover and simplify the entire journey from first touch to renewal

Our suite of products and services is pretty comprehensive. Naturally, I'm a bit biased, but I would say we provide the best and most comprehensive solutions to assist with apartment marketing, lead management, leasing efficiency, online reputation, and resident retention.
We plan to go one step further in 2023.
In the near future, our offerings will become more interconnected allowing us to unlock new features no one else can match. 
You'll be able to use a single smart platform to optimize results from your properties, from that first touch all the way to lease renewal. That'll include lead generation, automated prospect and resident management, social media and reputation management, and resident experience and retention. This will help alleviate the multifamily "supplier fatigue" most are experiencing and help you provide a better experience for prospects, residents, and staff. It'll also, of course, boost operating results for owners.
I am not just talking about a platform able to take over tedious, routine tasks, though we will continue to improve automation. I am talking about a product that will be your virtual advisor and help you think and make better decisions.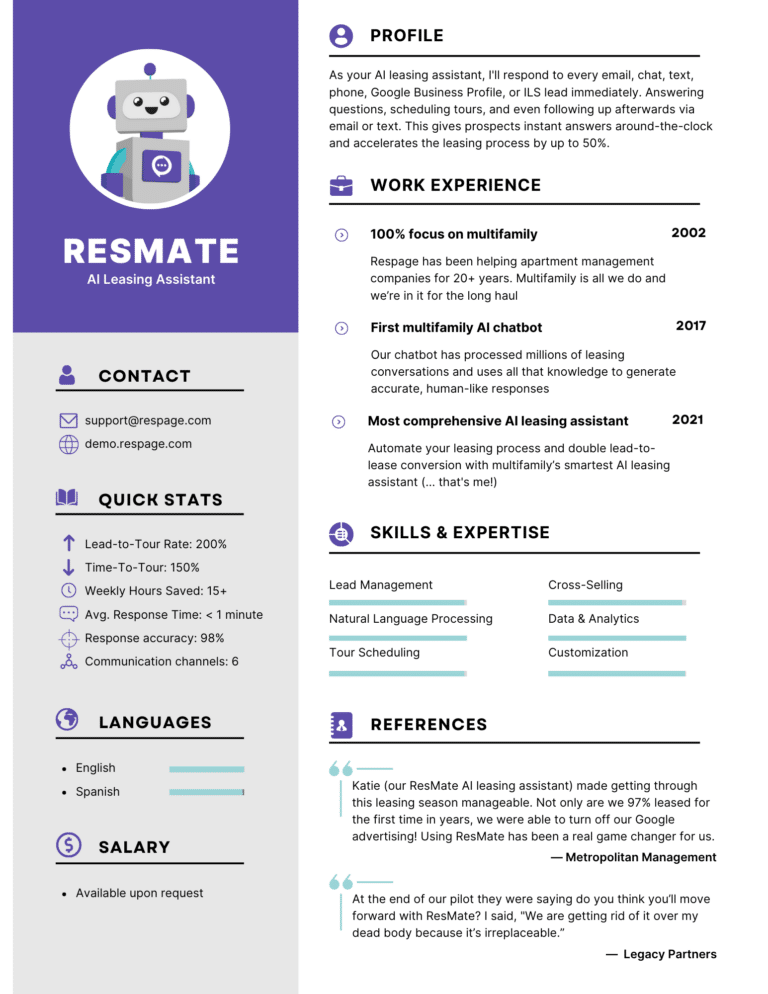 Imagine a system built specifically for multifamily that takes in all your leasing data...
The more data an AI can interpret and use, the more useful it is. Most of the data communities produce is never utilized by anyone—but what if it were? 
What if the latest occupancy numbers, converting keywords, resident sentiment, conversion rates, and everything else your team is measuring could be fed into a single system that could understand it?
Your advertising dashboard would be able to tell you when to turn your advertising on or off, based on your leasing needs. You'd be able to automatically generate beautiful social media posts based on real time renter interests. Or you could get a much more accurate picture of what occupancy might look like in four months by evaluating individual resident sentiment calculated based on their interactions with you.
Wouldn't that be magical?
These are just a handful of untapped synergies we will be unlocking between our products in the near future. We're not quite ready to tell our competitors everything we're doing 😉 But I can tell you that we are leveraging 20 years of multifamily experience with the best product and dev teams in the business to reinvent the leasing experience.
We've accomplished a lot in multifamily (but still have a long way to go)
Whether it's being a fully remote company since our founding or building the industry's first NLP-based conversational chatbot, we have a drive at Respage to push the boundaries of what is possible.

I'm excited to see how our work over the next year will impact the industry and in particular, how our new capabilities will enable us to serve traditionally underserved markets who are in desperate need of it, like the affordable housing market.

We hope you find our new branding as fun as we do and that you'll reach out if you want to know more about what is in store for 2023. As always, we wouldn't be here without our amazing team and brilliant clients. I look forward to seeing what we build together over the next 20 years!