PHILADELPHIA, PA, March 1, 2022 – Respage is adding to its sales team with the appointment of Pamela Winter as a National Account Director.

Winter brings a wealth of customer service and business-to-business sales expertise with property management and Multifamily-focused digital marketing companies.

For more than a decade, she served as a Regional Account Manager and Sales Executive at RentPath, where she drove profits, exceeded sales goals, and identified new sources of business.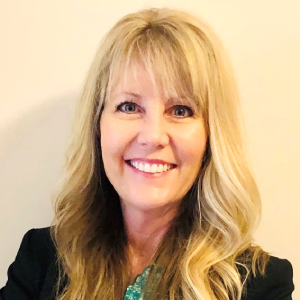 Winter's role at Respage will prioritize assisting Multifamily companies in generating more leases and automating parts of the leasing process through artificial intelligence. 

"Pamela's achievements include exceeding goals, driving revenue, and growing business in the Multifamily space," said Bob Clouser, CRO of Respage. "This background makes her an important member of our team as we continue to elevate our profile as a leader in Multifamily products and services."

Winter launched her Multifamily career 20 years ago as an Onsite Manager before being promoted to a Commercial and Residential Regional Manager. In addition, she has held multiple Apartment Association board positions as both a Manager and Supplier.

"I am excited to be part of Respage and I'm looking forward to the new opportunities this offers," Winter said.

After spending most of her life in North Dakota, Winter has been based in Tennessee since 2020. In her spare time, she enjoys running, attending sporting events and concerts, and spending time with family.

To learn more about Winter, visit her LinkedIn profile.

About Respage: A leading provider of the AI-driven apartment marketing and leasing solutions, Respage has partnered with property management companies for over 19 years to create extraordinary results. The company's comprehensive suite of solutions help generate more leads and leases, automate prospect nurturing, boost online reputation, improve resident satisfaction, and increase Net Operating Income (NOI). Respage, an Inc. 5000 company, is one of the nation's fastest growing private businesses and is continually recognized as a Best Place to Work in the Multifamily industry.