PHILADELPHIA, PA, February 15, 2022 — The sales team at Respage continues to expand as the company welcomes Britt Gutierrez as a Senior National Account Director.

In this role, Gutierrez will focus on delivering high-impact solutions that help Multifamily companies generate more leases and automate parts of the leasing process through AI.

"Britt has a track record of achievement as a growth leader," said Bob Clouser, CRO of Respage. "She will be a valuable addition to our team as we continue to develop new products and services for Multifamily."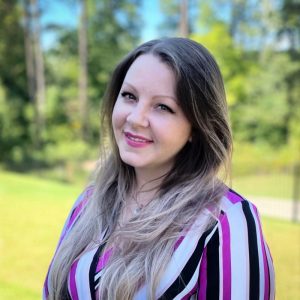 Gutierrez has been established  in the Multifamily industry for 14 years. Prior to joining Respage, she served as Vice President of Sales – National Accounts for the start up Rentgrata, and she also spent six years as a sales leader with RentPath in which she broke numerous sales records. 

Gutierrez started her Multifamily career on-site as a property manager and worked her way up to a Regional Marketing & Training Director. Her time spent on the management side has provided her with unique insight into the challenges that operations and marketing face. 

"I've spent time on both sides of the desk," Gutierrez said. "This experience has allowed me the unique opportunity to genuinely advise my clients as I've been in their shoes before. If you take care of your clients and always keep their best interests in mind, then everything else falls into place."

Gutierrez is based in North Carolina and in her downtime enjoys spending time with her family and two little girls.

To learn more about Gutierrez, visit her LinkedIn profile.

About Respage: A leading provider of the AI-driven apartment marketing and leasing solutions, Respage has partnered with property management companies for over 19 years to create extraordinary results. The company's comprehensive suite of solutions help generate more leads and leases, automate prospect nurturing, boost online reputation, improve resident satisfaction, and increase Net Operating Income (NOI). Respage, an Inc. 5000 company, is one of the nation's fastest growing private businesses and is continually recognized as a Best Place to Work in the Multifamily industry.