In this series, Respage CEO Ellen Thompson discusses the latest trends in the multifamily industry and how apartment communities can generate greater results.
Previously, I introduced the concept of Conversion Rate Optimization (making changes that get a larger percentage of your visitors to convert), why companies don't make investment in CRO (cost), and one quick way that's been proven to improve conversion rate (chatbots).

In my search for data about exactly how much chatbots improve lead generation, I stumbled upon a metric that was far less intuitive that suggested chatbots also influence lead to lease conversion rates. Continue reading to learn how chatbots go beyond increasing website traffic conversion rates and to increase the percentage of prospects that turn into residents. 

First, let me set the stage about the data set I explored. My source was data from a large third-party property management company that is using ResMate — our automated lead response and nurturing system — at some communities to answer leads that come in from ILSs and website contact forms. Some communities at this company use our chatbot – others do not. Because we integrate deeply with their CRM and property management software, we have access to leasing data and can follow prospects from first touch to the lease and can compare.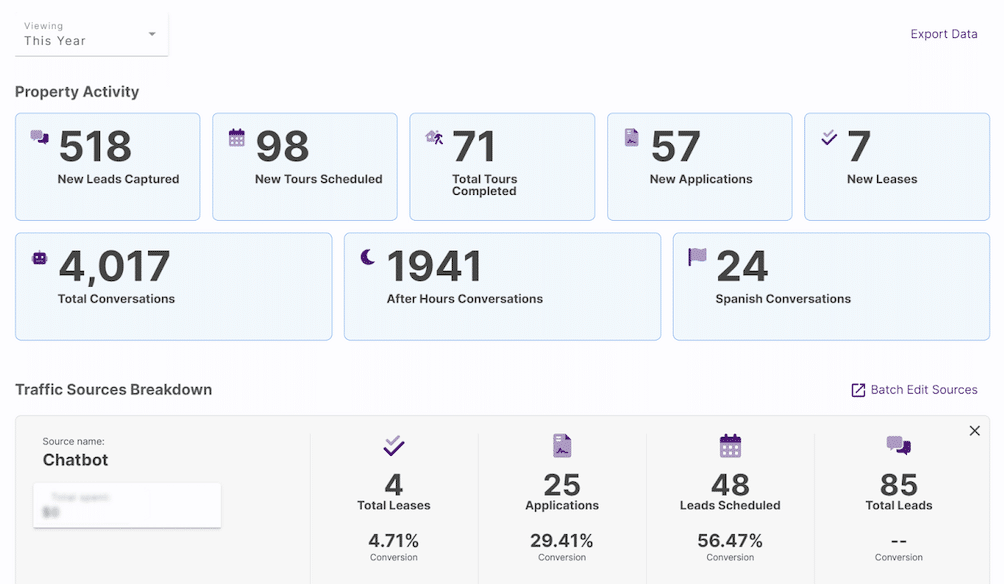 Looking at the data since launch, we observed the following:
Lead-to-Lease Conversion Rate
With Chatbot 2.8%
Without Chatbot 1.7%

That's a 1.1% — or a 65% improvement in conversion rate.

While it was intuitive to me that chatbots would result in a greater percentage of people completing contact forms or scheduling tours, I found the post-lead lift surprising, so I dug in to see what was going on. When scanning events logged in the ResMate AI leasing agent dashboard, I noticed that many prospects were returning to the website after the tour and asking additional questions through the chatbot. I also observed some people using the chatbot to schedule a second tour.

The chatbot continued to provide 24/7 help and accelerate the leasing process even post tour, which contributed to the positive impact on the lead to lease ratio.

Not everyone has budgeted for or is ready to navigate the change management process required to implement a full AI-enabled leasing system. But a chatbot is an inexpensive, easy to implement technology that improves prospect experience. It makes life easier for on-site staff, and pays for itself by improving multiple leasing metrics.

Interested in learning more about chatbots or AI leasing solutions? I'd be happy to present a supplier-neutral educational session for you or your team, or refer you to our business development team for a demo of our chatbot or leasing automation solutions. Click the button below to learn more.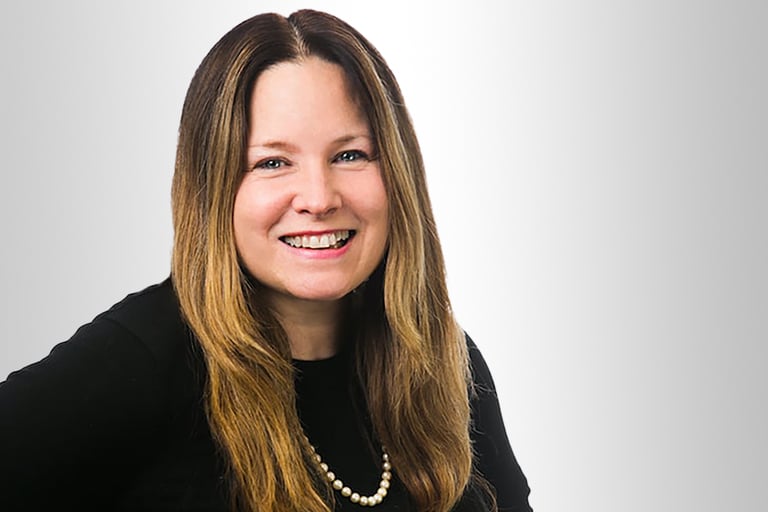 From the desk of Ellen Thompson, Co-founder and CEO of Respage >> Since its founding, Respage has helped over 10,000 communities attract, engage, and retain residents. Its platform assists properties in generating leads, automating leasing, and managing reputation and social media. Thompson is also the Founder of Results Repeat, a digital marketing agency that has helped hundreds of companies create a digital presence and use SEO and paid marketing to generate more business online.