In this series, Respage CEO Ellen Thompson discusses the latest trends in the multifamily industry and how apartment communities can generate greater results.
When Bing launched its new search engine, I jumped and signed up to be on the waitlist. My Valentine's Day gift was early access! Here are my first impressions:
Getting started requires a little work
Bing requires you to use Edge (that's a browser for my fellow Mac users who are like what's that?). If you're using a Windows computer, you probably have it already, but I had to download and install it. Mac user pro tip: click the apple icon in the upper left corner and go to About this Mac to see what kind of chip you have before installing the wrong one like I did.
Be prepared for a visual assault
After using Google for so long, I found the Bing home screen a little shocking. And distracting. I started skimming headlines about today's top stories as well as all sorts of clickbait, like "Dating former partner" and "Boosts his own tweets?" (the latter had a pic of Elon Musk and Joe Biden). I realized a long time ago I'm not the average person that designers are trying to please, so maybe this works for the average consumer, but not me. You are officially forewarned.
Bing digs deep for search results
I entered a basic search about my own company, Respage, and the results pulled in information primarily from third-party sites rather than my own website. As a result, I got a blast from the past and saw a logo that's at least two versions out of date and graphics from a presentation we put on Slideshare at least 10 years ago (we'll talk more about this later).
I was really pleased to see one of our SEO clients appear in Bing Maps when I searched for "best apartments in Philadelphia" but equally surprised how many communities were missing compared to Google Maps.
You need to click 'Chat' to get to the good stuff
Finally, I clicked the Chat menu, discovered the ChatGPT-powered prompt, and it asked who I was. I have a common name, and even though I put "Philadelphia" into the query, it gave me the results for an actress who lives in Dallas. I modified my request to make it clear I wasn't an actress. I saw that my questions were transformed into more typical search queries, e.g. "Ellen Thompson -actress" and then refined further automatically in my case to "Ellen Thompson entrepreneur". The resulting answer was 100% accurate and sadly proved that my life can mostly be summed up in a few sentences.1
3 Bing ChatGPT takeaways for multifamily marketers
1. Outdated content may rise to the top
My biggest takeaway from this experience was a reminder that what is written about you or your brand stays around for a very long time. Anything online can and will be used for and against you. Right now, ChatGPT answers seem to favor content not on your own website, but third-party sites like social media sites, ILSs, and other content aggregators, i.e. sites you can't completely control.
Speaking of which, it doesn't look like the need for websites and ILSs will go away anytime soon. While Bing Search and Chat gave summaries about the communities I asked about, they also provided links to learn more. These included the property website and ILSs listing for the communities I tested. In fact, Bing seems to prioritize ILSs in search results even more heavily than Google. This might make it easier for ILSs to divert traffic to its site when people search for your community.
3. You need an SEO and reputation expert now more than ever
That said, apartment marketing tools like SEO, reputation management, and property chatbots won't be going away anytime soon. Reputation management and SEO are already part of the apartment marketing stack for many companies, but how they are executed is going to change drastically, and if anything, it will require more effort to enrich the content on your website and other web assets to put your best digital foot forward.


While some have speculated that chatbots could be a thing of the past, I don't think that general search or chat responses will be reliable enough any time soon to give prospects accurate answers about availability and other property details. It's common to find different apartment prices all over the web when you search, so you'll probably want to have a multifamily chatbot that's fully integrated with your real-time availability as a reliable source of truth until there isn't so much conflicting information online.
I highly recommend signing up for Bing's waitlist and seeing its chat feature for yourself. And if you have already tried it out, I'd love for you to reach out and tell me what you think.
 I'm one of those parents who has tried to avoid posting information about my son's relationship to me, and not surprisingly, the most important detail about my life was omitted because it wasn't available online.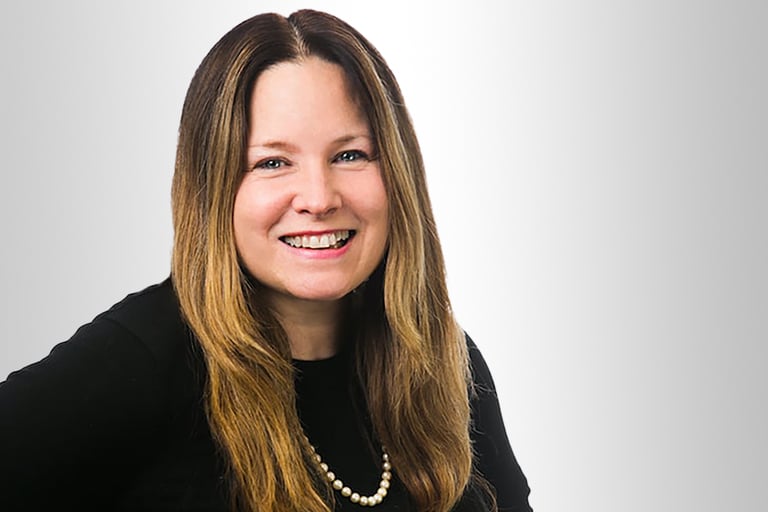 From the desk of Ellen Thompson, Co-founder and CEO of Respage >> Since its founding, Respage has helped over 10,000 communities attract, engage, and retain residents. Its platform assists properties in generating leads, automating leasing, and managing reputation and social media. Thompson is also the Founder of Results Repeat, a digital marketing agency that has helped hundreds of companies create a digital presence and use SEO and paid marketing to generate more business online.