As more Americans get vaccinated against COVID-19, an interesting question has come to mind in Multifamily: What long-term impact will the pandemic have on apartment leasing, management, and living?
The past 15 months have brought changes no one anticipated. Some practices that were created in response to the pandemic have an uncertain future now that we're seeing a return to normalcy. Property managers are thinking about which pandemic-related policies and practices to continue and which ones to leave behind.
Virtual leasing, for example, became commonplace during the pandemic. If one community continues with virtual leasing while the community across the street switches to in-person leasing, which one has the advantage?
While the landscape is still unfolding, it's clear some trends that surfaced during the pandemic are continuing to shape Multifamily. In this post, we'll examine a few of these.
Apartment Amenity Scheduling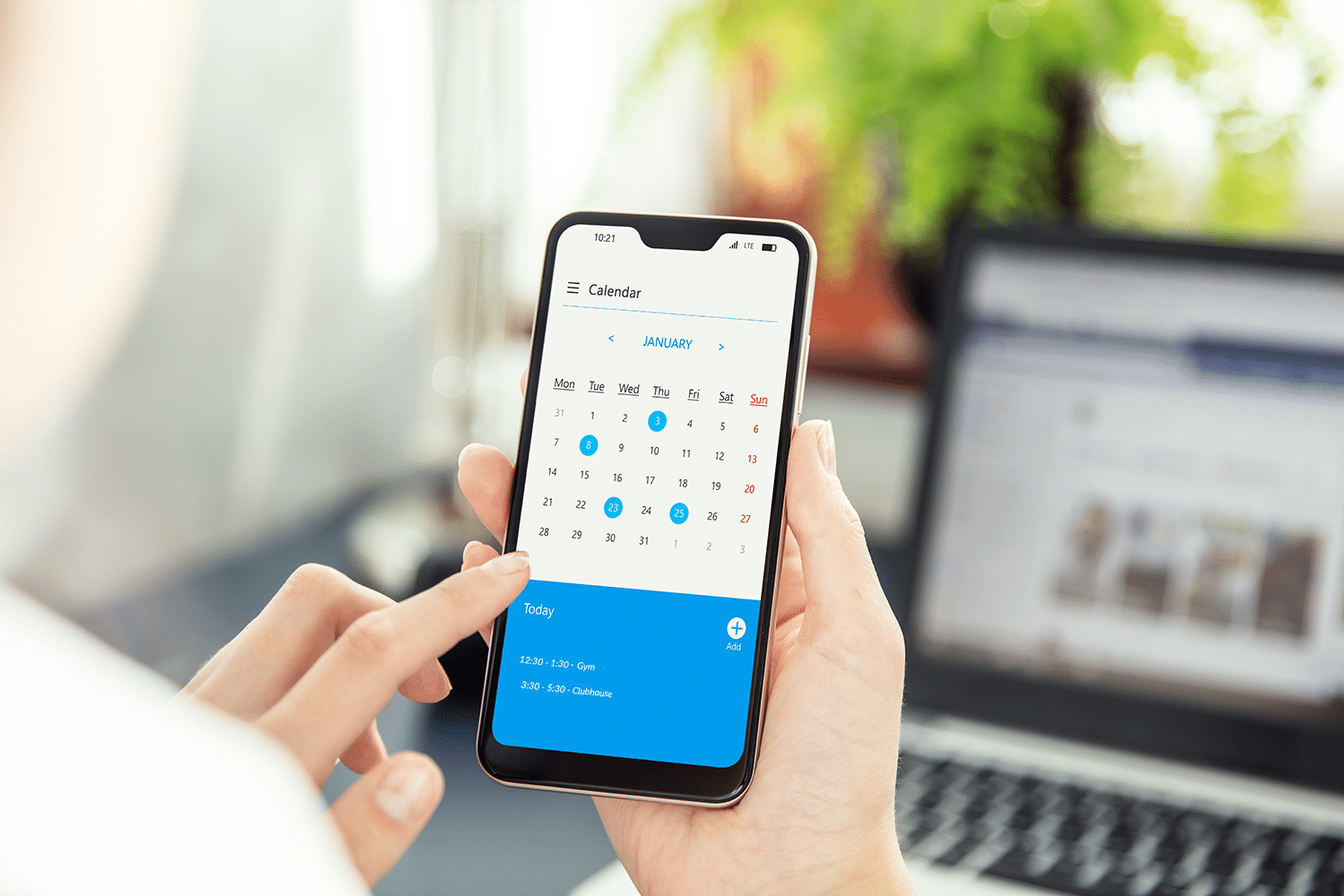 During the height of the pandemic, apartment amenity booking platforms became a must-have for property managers who needed a way to balance amenity use and social distancing. Now, amenity scheduling tools have been absorbed into everyday life for a growing number of apartment communities. 
What makes this technology a game-changer is that it goes beyond booking blocks of time for amenities. Communities can use it for things like managing resident event sign-ups and reserving guest parking spaces.
In addition, a good amenity reservation system can monitor how many residents have used an amenity during any given time, and property managers can use that data to make decisions about which ones to keep and which ones to eliminate.
Shorter-Term Leasing
Before COVID, property managers and residents valued the security of longer-term leases. Residents had more time to settle in and make their spaces their own, and property managers avoided costs associated with vacant apartments.
But that model no longer makes sense for some residents and property managers in an economy that's still recovering. Communities are offering more flexible lease terms, and residents have the freedom to move if they need to for a new job opportunity.
While it's unclear if this will continue post-pandemic, property managers are reporting that residents want flexibility even if they don't necessarily need it, so this might be something that becomes more widespread going forward.
Contactless Technology
Multifamily has touted its high degree of "touch" and the personalized service it offers its residents and prospects, but what does that look like now? 
While there is less in-person interaction, many apartment communities have invested in technology that could better provide on-demand service for residents. This includes package lockers for self-serve package pickups, mobile apps for residents to schedule maintenance visits, and controlled-access building technology that provides temporary codes for guests and service providers.
The pandemic has also led more apartment communities to set up electronic rent payment systems rather than continuing to accept paper checks. Most residents prefer to pay their rent online, so this shift is expected to continue.
Virtual leasing
Before last year, virtual leasing and self-guided tours were not widely available, but the pandemic changed that. More apartment communities are discovering that their leasing cycle is much more efficient and lead-to-lease rates are higher when using a virtual model, which means it's most likely here to stay. Respage's new AI leasing agent has been able to cut lead-to-lease time in half and nearly double lead-to-tour conversion rates.
The enhanced video content and photos used in virtual leasing are also making it easier for communities to pre-lease occupied apartments or ones under construction. In addition, these video assets can help with advertising and outreach, email, PPC, and making social media advertising more engaging.
Personal Outdoor Space
Being confined during lockdown made many residents crave the outdoors, and that could influence how apartment units and communities are designed.
Apartment residents have always valued outdoor areas, and now communities are looking for more ways to respond to that demand. Personal outdoor spaces such as balconies and patios as well as community spaces, like barbecue areas and dog parks, have become more sought-after in the last year. 
The pandemic may also influence apartment design going forward. Think lots of natural light, efficient air circulation, high ceilings, large windows, and, of course, fast Internet for the scores of residents who continue to work from home.
Conclusion
There is no "getting back to normal" for many apartment communities across the country because the world has shifted in the past year. The pandemic has nudged Multifamily into adopting new technologies and processes faster than ever before, and they're proving to be worth more than the temporary fix that they were expected to be. This shift in the rental landscape means that apartment communities must embrace the changes that market factors demand. If you need help navigating your apartment marketing strategy post-pandemic, Respage has almost 2 decades of Multifamily expertise to draw from. Talk to us!