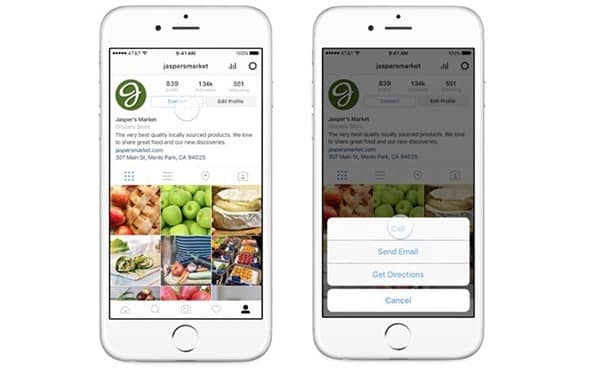 Late Wednesday, Facebook announced via Instagram's Business Blog that it plans to enable post scheduling through the Instagram Graph API – allowing all business profiles to schedule their posts to publish at certain times.
The update will eliminate the current roundabout process, which requires user to schedule posts via the dashboard, wait for a push notification approval, and then publish posts manually via mobile.
Instagram says the API change aims to help businesses manage their organic pressense more effectively. "Last year, we began the process of updating the Instagram API to the Instagram Graph API, built on the Facebook Graph API," the company wrote in the official statement.
"Today, we're introducing new features to the API, such as allowing businesses to schedule posts, view posts they've been tagged in and view other business profiles."
How Does This Affect Respage Users?
With the exception of Instagram advertising – which differs from organic social media – Respage has never integrated Instagram into our line of apartment social media management services, partly because the limitations of the older API restricted our automated scheduling features. And because the new Instagram API is currently in beta-mode, we do not plan any Respage integrations at this time. Still, we do recommend multifamily communities use Instagram at the property level, and have outlined a few helpful pointers to do so.
Check them out in the section below.
Before you even begin reading our Instagram tips, make sure that you're using an Instagram Business Profile rather than a personal Instagram Profile. Here's a brief three step guide to making the switch:
Ensure that you have a Facebook Business Page that you can tie to your account.

In the Settings section of your personal Instagram profile, choose the Switch to Business Page option and select the Facebook Business Page you'd like to tie to your Instagram account. Please note that you must have a public account for this option to appear.

On the Setup page of your Instagram Business Profile, submit all relevant property information regarding name and tagline, as well as all contact information regarding  address, email, and phone number.
That's it. After your account is established, head on over to the Insights page to discover info about your profiles performance, follower demographics, and more.
Then, start posting to Instagram with some help from the tips below!
Tip #1: Have Fun with Property Pictures
Instagram is no place for the mundane. Users scroll through their feeds at breakneck speed, so every image you post must grab their attention. To do so, experiment with the platforms many filters. Placing selfie-filters (which closely resemble Snapchat's signature face filters) on pets is a surefire way to get some likes and views.
Tip #2: Hashtag Everything
Hashtags never really took off on Facebook the way they did on Twitter. However, using hashtags to search for images is par for the course on Instagram. To capitalize on this fact, make sure to tag all of your property photos with relevant geo-identifiers, like the name of your city, town, or neighborhood.
Tip #3: Share What Isn't Yours
Remember that you don't need to share your own pics all the time. Your followers will appreciate other posts, as well. Switch things up by sharing photos from followers, neighborhood businesses, or images related to apartment-living, like room design.[/softease_text_block][/vc_column][vc_column width="3/12″][/vc_column][/vc_row]